So you've been in triathlon for at least five years! Did you make a preliminary section of the situation in our sport, what is the request – what do fans, sponsors want and what they do not currently receive from the organizers?
It's very simple – fans want to get quality starts! If we talk about certain details in the organization – this is the level that they see and feel at the start abroad. In Poland, Turkey and so on. We know that in total there are about one and a half thousand amateur athletes in Ukraine who compete in large-scale competitions – but at the same time we see that only 300-400 of them compete in Ukraine! The lion's share of amateurs prefer to perform abroad. The year 2020 became an exception and many of the fans willy-nilly performed at home, took part in the Ukrainian starts. On the one hand, it's good! However, on the other hand, the borders will open tomorrow and they will all go to competitions outside Ukraine again.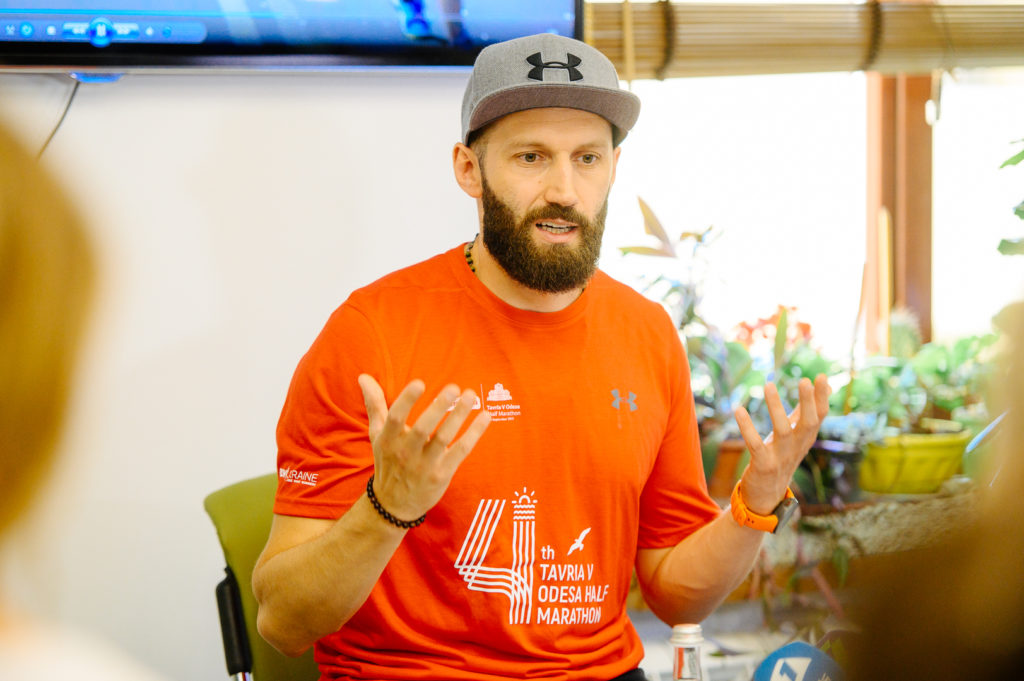 It's simple: the number of high-quality, really high-quality triathlon starts in Ukraine, which the athletes themselves talk about, can be counted on the fingers of one hand! Therefore, our task today is to create a quality product, especially if we are talking about the city of Kyiv. In my opinion, the capital lacks a large class triathlon tournament in the city center, where Kyivites and guests of the city would get acquainted with triathlon as a sport.
When it comes to commerce, sponsors and partners, this is one of the key areas we are currently working on. So far, this case is zero, so to speak – as of now we do not have a general sponsor for Triathlon Ukraine, but at the same time there are potential sponsors and partners who are interested. There is our model of relations with various companies, which has fully justified itself in working with marathons. Contracts with companies can vary in the duration of the contract and the content. We also develop a sports and running corporate culture in many companies, among their staff, in many business areas. This is a two-way job! And I believe that in Ukraine there are companies and business structures that are interested in getting involved in triathlon.
How important is it to involve opinion leaders, show business stars, famous people with a certain reputation weight in the triathlon starts?
Of course, this is the standard way we go. When there really are thought leaders, running, cycling, swimming, and playing sports in general. It is in triathlon that we are very interested in starting to work with new people! Perhaps we will thus create opinion leaders – who in fact already are, but in other areas. The same goes for running: many of the people who are currently Run Ukraine ambassadors were not big runners at first. Masha Karachyna, Slava Varda, Anatoliy Anatolich – all these people started running, taking part in our events. They grew in that sense, began to run and promote a healthy lifestyle. In general, this is our strategy, and I would even say the value – we help to unite such thought leaders, and we work with them constantly afterwards. We give each other a lot, and it seems to me a very good synergy.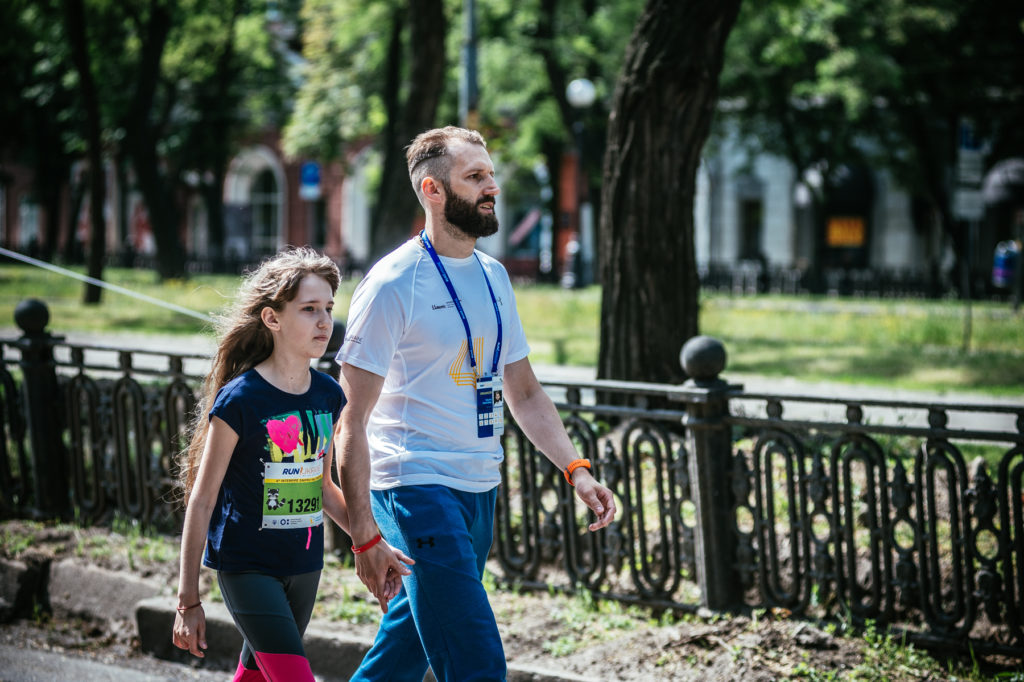 We're not running after some super-hype stars with half a million Instagram followers. For example, the well-known businessman Yevhen Chernyak: we know that he is running – but we are not running after Yevhen Chernyak to be our ambassador! We are interested in working with those people who live this sport, who talk about it, how this or that sport has changed their lives. I think we will work with triathlon on this principle. For us, not only the sports component is important, but also the social component, which is carried by the sport and creates opportunities for other people to transform their own lives. Triathlon is a very interesting challenge for many today. After all, laziness is a thing that prevents a large number of people from feeling happy. And it is at the expense of sports that you can work on it, acquiring certain skills and getting used to self-discipline.
You mentioned that some local Athletics Federations or local authorities of certain regional centers blocked your oxygen, relatively speaking – did not allow you to go with their competitions in their cities. How important is it to cooperate with the Triathlon Federation of Ukraine at this stage of creating Triathlon Ukraine?
It is very important to be able to unite! This is the right principle, which we also learn. I understand that there is much more to this principle than if you work for everyone individually. That is why cooperation with FTU is a good opportunity to create something common, big and important today. The time has come, and together we want to create this story. I see exceptionally great advantages from cooperation with the Triathlon Federation of Ukraine. The more organizers and competitions there are, the more widely the FTU will be able to promote such a sport as triathlon. The main task of the Triathlon Federation is to create the rules of the game that all organizers will follow. We are talking again about licensing, standardization and so on.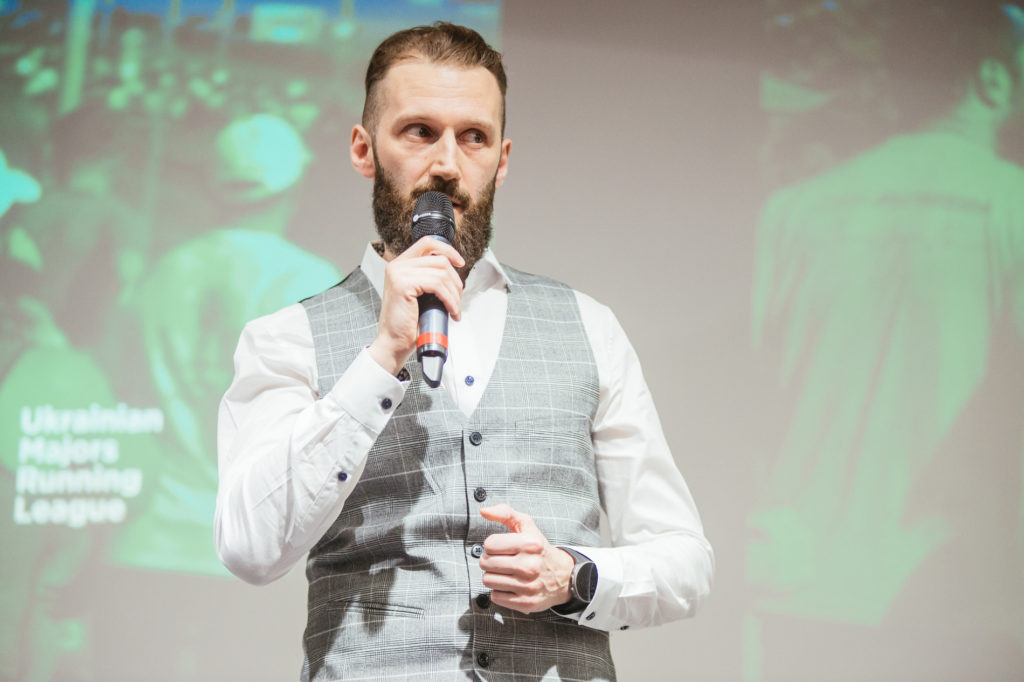 How important is the club approach to training amateur triathletes on this path?
All events and competitions, where mostly amateurs perform, are connected with clubs in one way or another! After all, if there are no events – there will be no clubs, and vice versa. From my experience with marathons, I can say that clubs are a kind of community, a community within a community that works directly with the participants. Clubs not only train amateur athletes, provide training, support and so on – they do it, relatively speaking, "under a very tasty sauce"! There are more fan clubs, there are professional ones, there are those that rely on communication – there are various projects. It is very interesting and speaks of how different running or triathlon can be! This is the basis of the sport itself as such.
I remember you brought a few Kenyan stars to one of your first marathons! The rest of the participants looked at them as aliens – they were active marathoners of a high level of training, who performed at major international competitions, which added status to your competition. I really wanted to run after them! Do you plan to include, perhaps, current or former triathlon stars, so that their presence at the start adds interest and entourage to your competition?
Yes, we invited top athletes, it seems it was 2012 or 2013. But these people go for serious fees, we then paid a considerable sum for the arrival of Kenyans. But here's the thing: when you don't have the budget to buy bananas or water for all the participants in the marathon, and you bring Kenyans, I have to admit that it was a mistake then! This needs to be approached step by step. We understand that it will be great, but not immediately. In the half marathons, we have Kenyans only in the 8-9th year of the organization, now we have the opportunity to pay for the arrival and select certain athletes whom we can and want to invite. It's not just Kenya – Ethiopia, Poland, Turkey and other countries also have their running stars. At the same time, we create both a general test and an all-Ukrainian test – so that our athletes still have the opportunity to win awards and earn good prizes.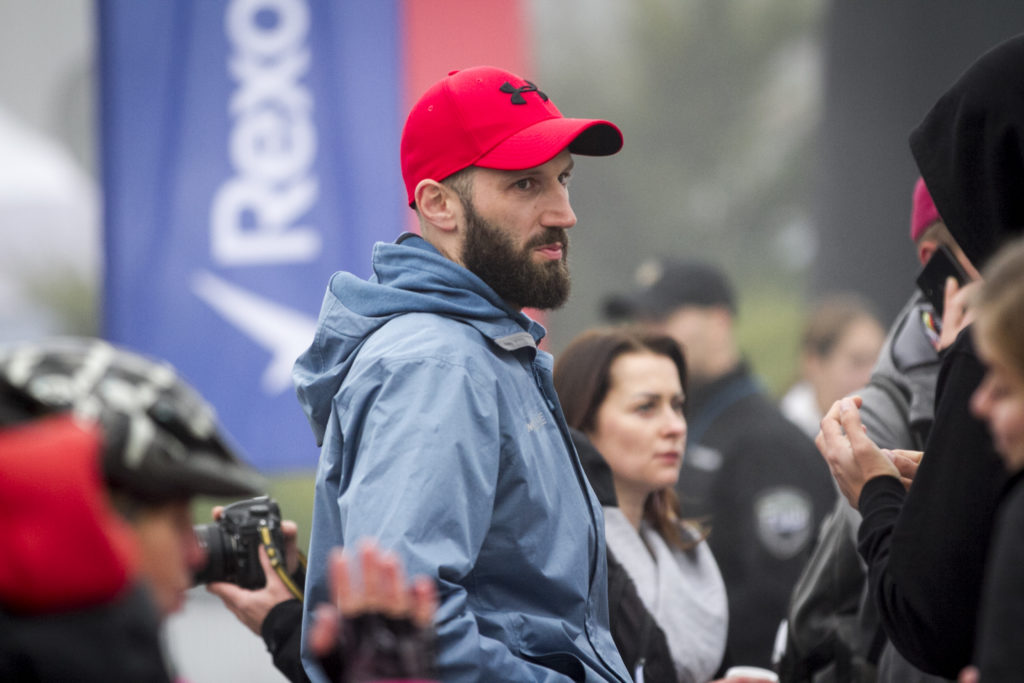 In general, I am not for populism – I am more for systemic development. And not only me, but all of us. Populism is cool at some stage, you bring someone, you spend, it will be interesting for a certain audience who knows these people… And there are participants who do not know these athletes, and they do not care who came there and on what terms. Therefore, our strategy will be more based on working with amateurs, Ukrainian amateurs. After all, we came to create new triathletes. First of all, it is the creation of new conditions for amateurs, clubs, so that they develop. There will be some training programs that we will promote. For the first year, we need to establish ourselves fundamentally so that Ukraine can start triathlon! And then you can bring stars, athletes, make some prizes and so on. And now we have a serious layer of basic work that needs to be done.